repair sensitive teeth & remineralize enamel
with nano-hydroxyapatite
learn more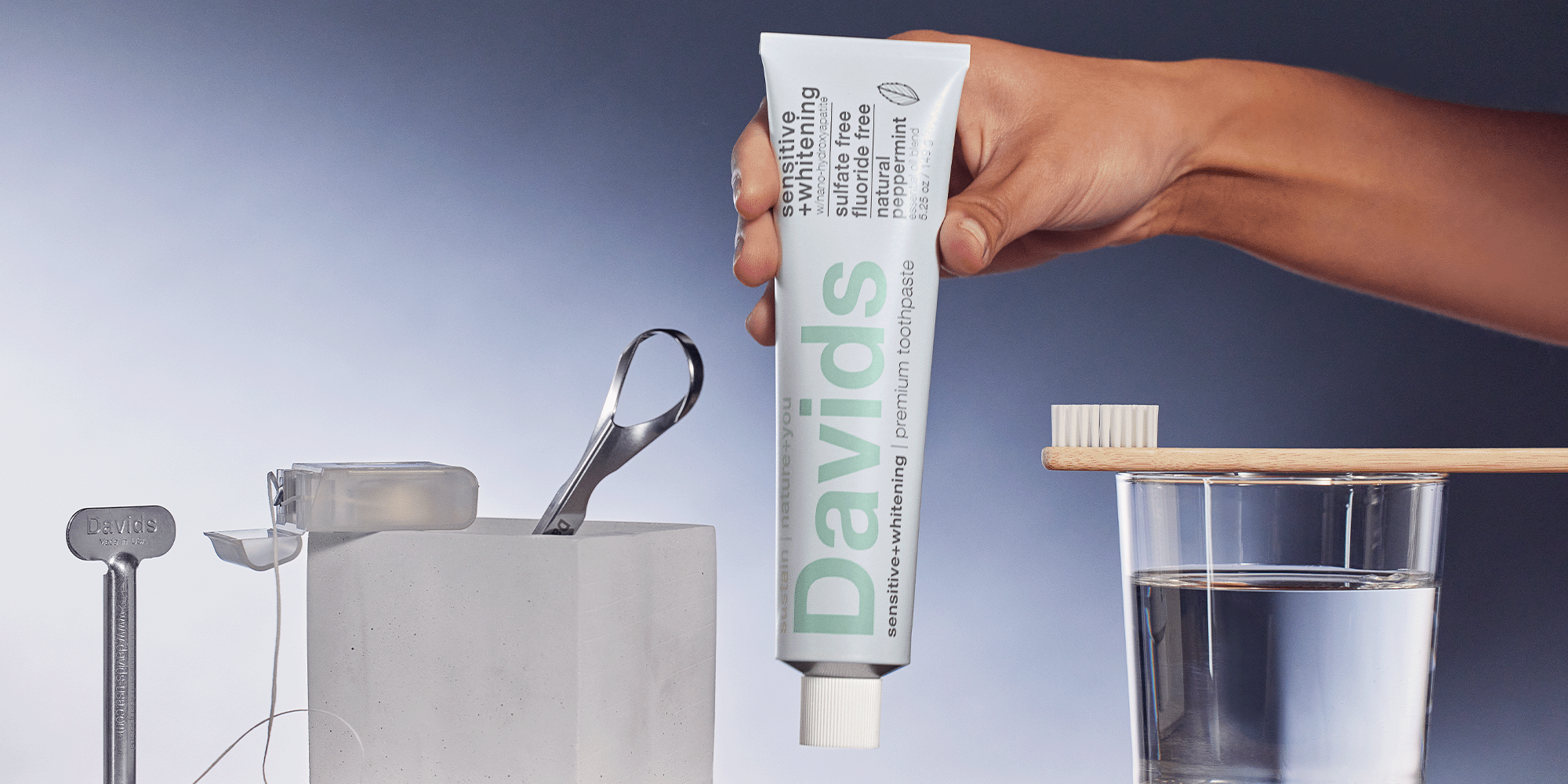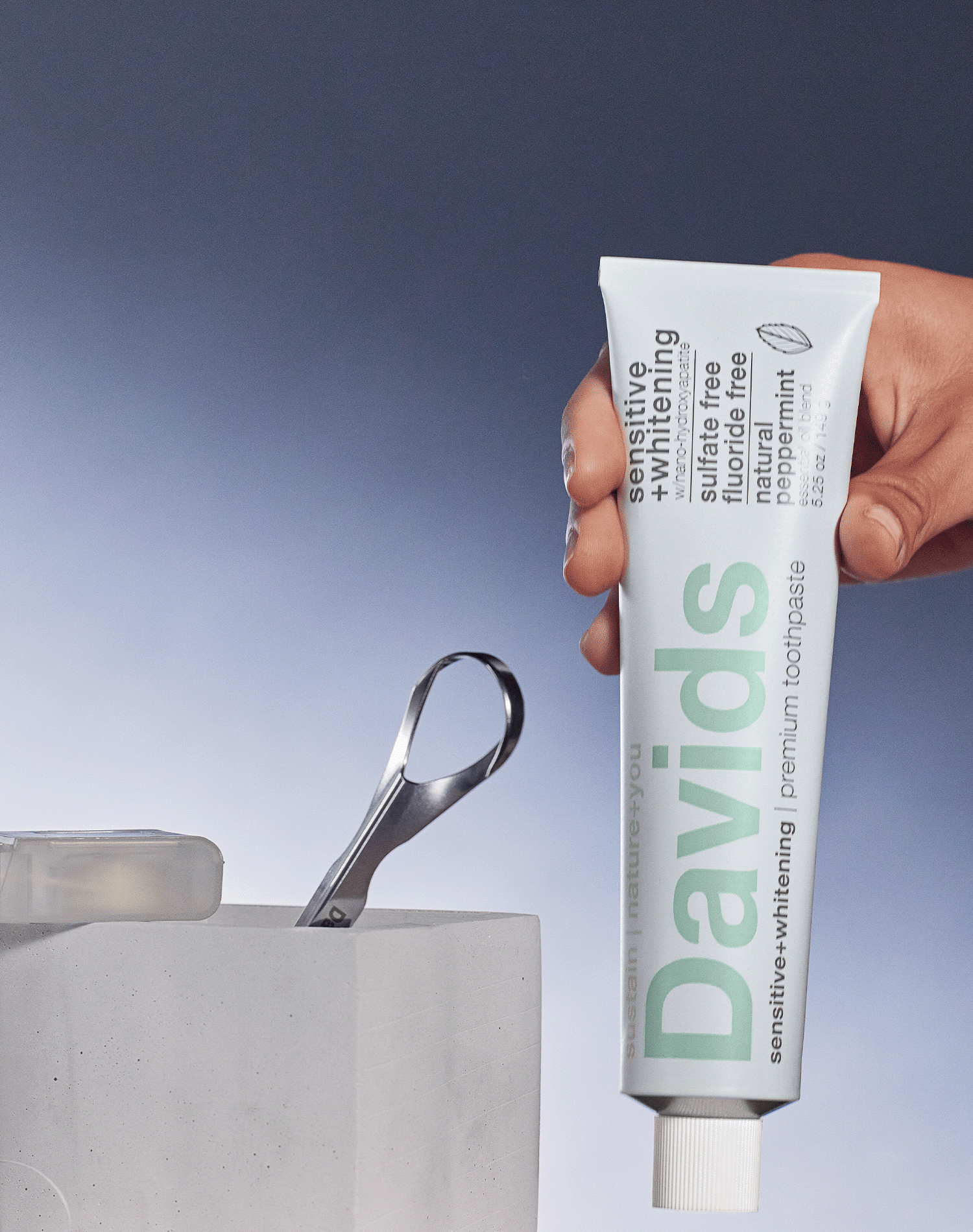 originally developed by NASA for astronauts.
Nano-hydroxyapatite (n-Ha for short), was developed by NASA to repair & regenerate bone & enamel that astronauts were losing while out in space. Our teeth & bones are largely composed of a natural mineral called hydroxyapatite with our enamel composed of about 97% hydroxyapatite.
are your teeth addicted to drugs?
most sensitive toothpastes uses drugs (potassium nitrate) to temporarily numb the nerves of the teeth, but when the drug wears off, the tooth pain returns.
We don't use drugs.... we use Nano-hydroxyapatite instead :)
sustainable packaging. premium ingredients. elevated performance.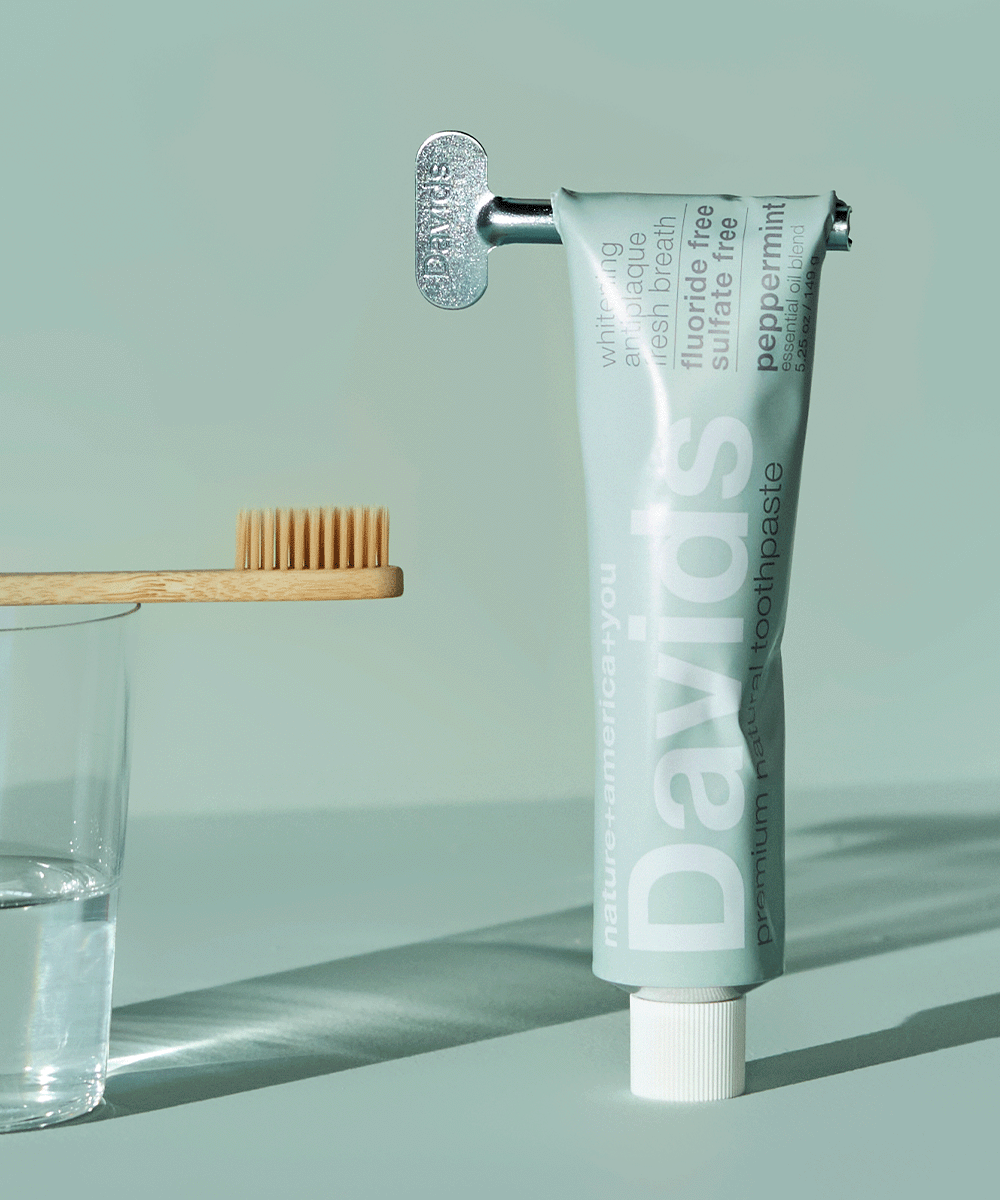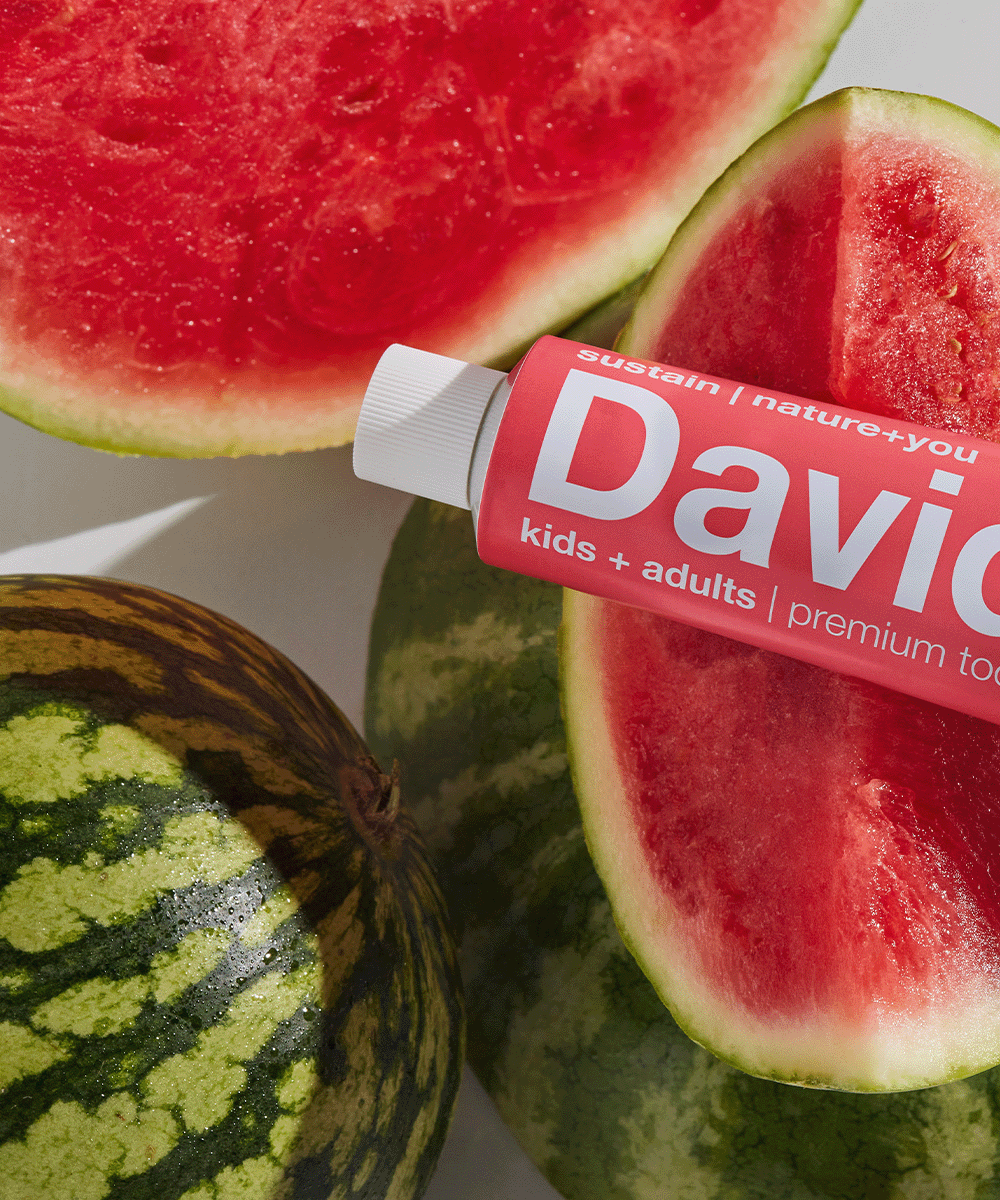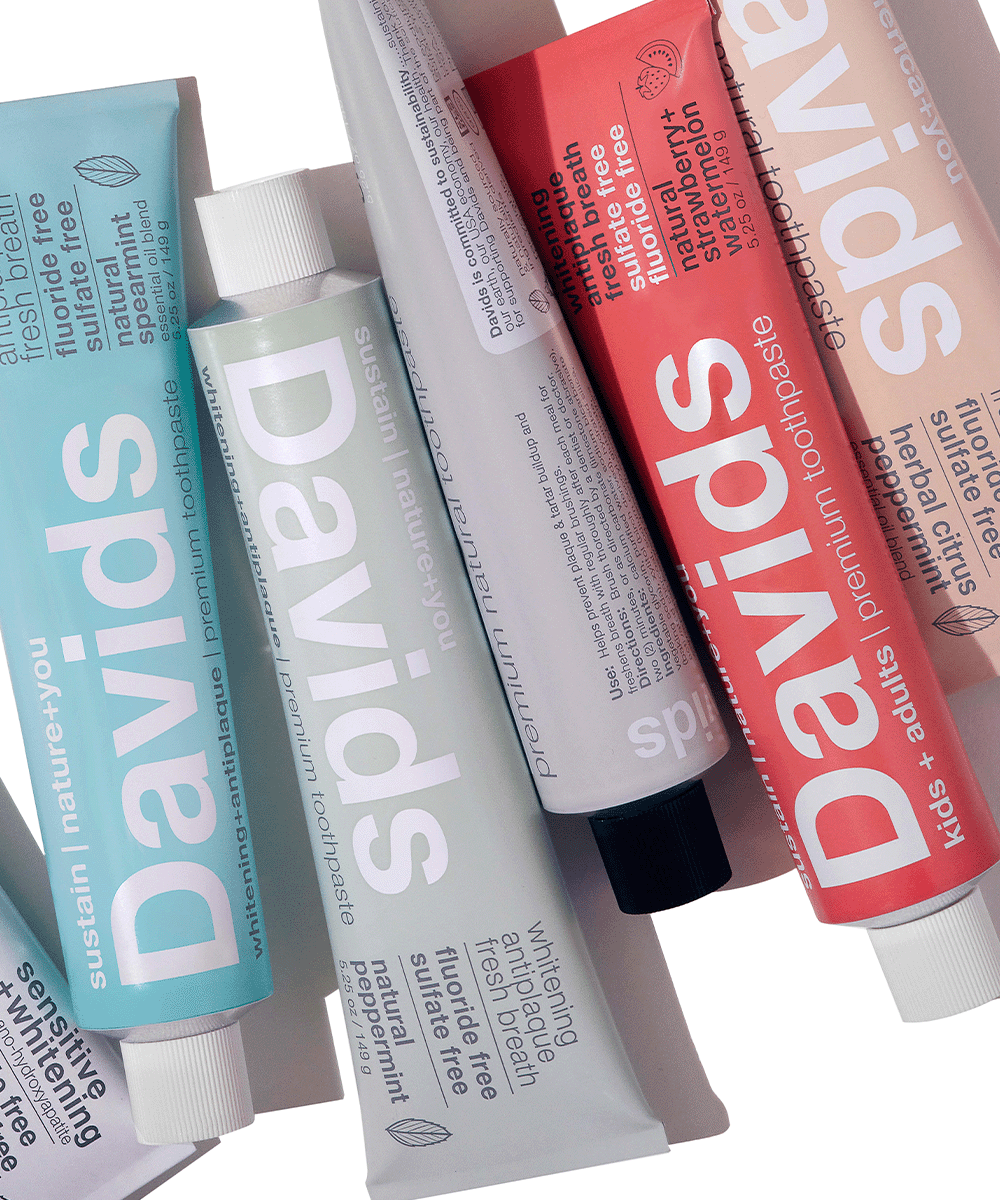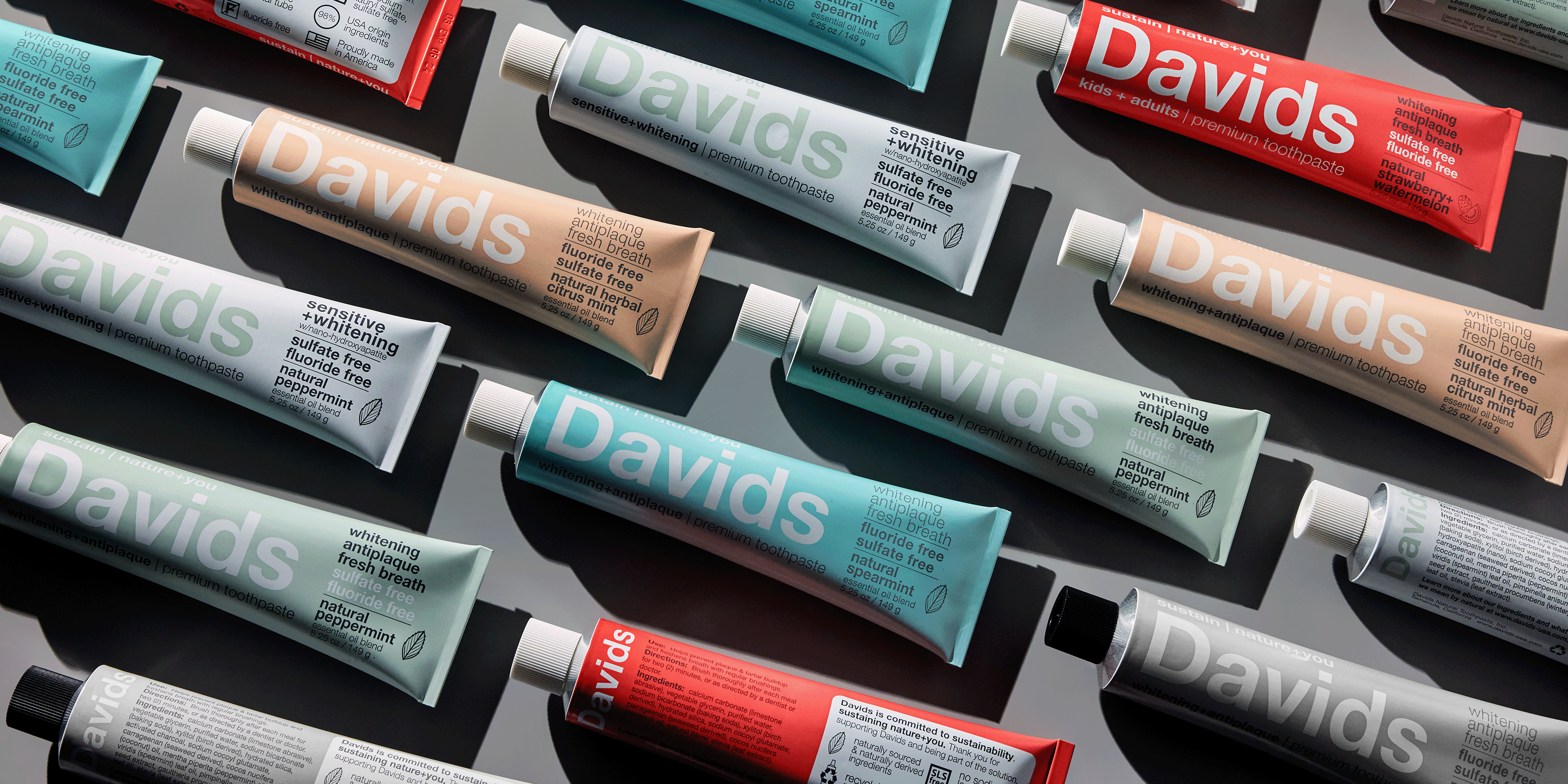 what makes Davids so good?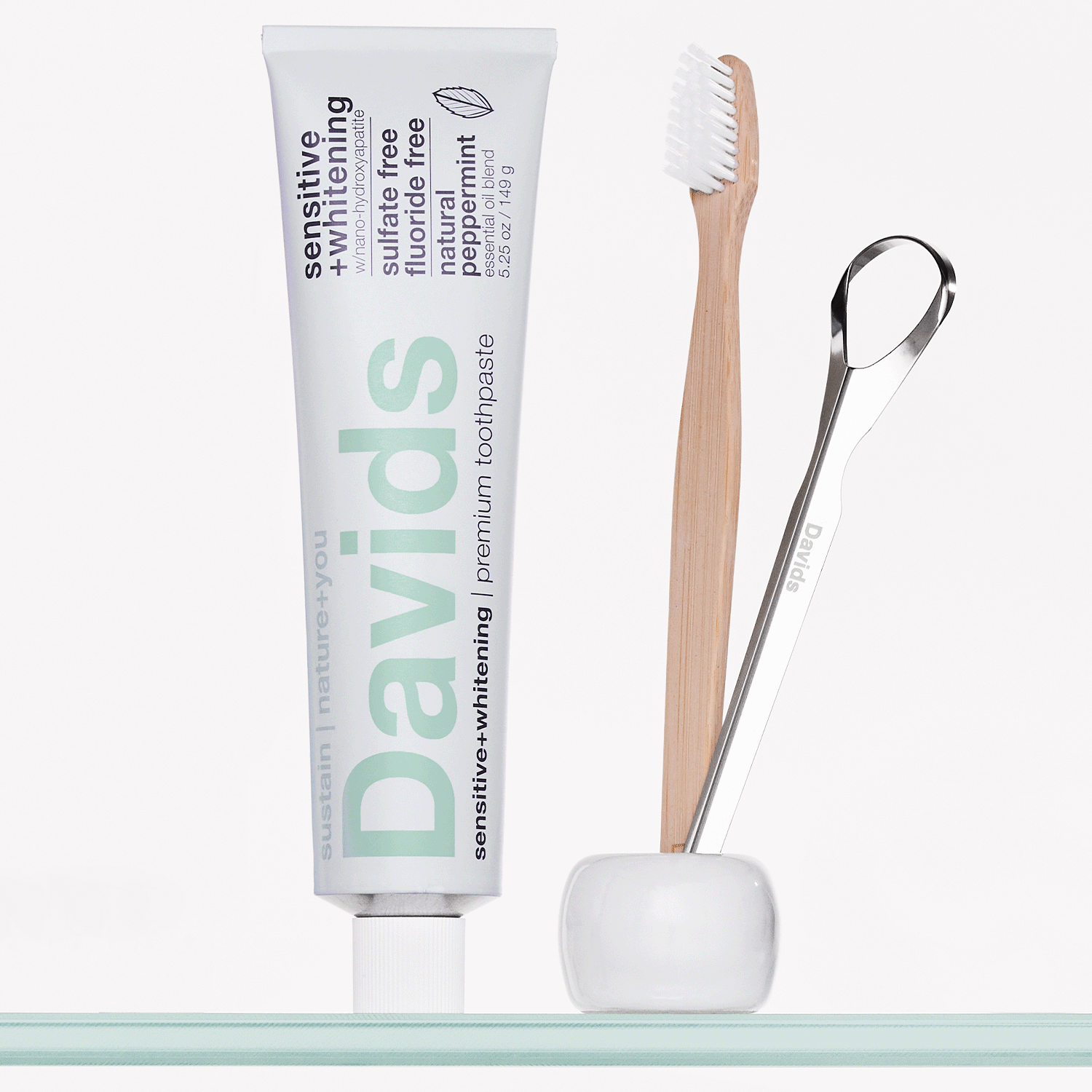 need to elevate your daily routine?
bundle up + save
get 20% off with this great starter kit including: nano-hydroxyapatite toothpaste + tongue scraper + toothbrush
shop now
1.5 Billion
plastic toothpaste tubes end up in landfill each year.
At Davids, we wanted to do better. You may have thought we selected the metal tube for its modern aesthetic (that was part of it), but the main reasons Davids comes in metal tubes is for maintaining maximum freshness and for their ability to be recycled.
learn how you can make a difference
Seriously. The best toothpaste. EVER. 💙
Best toothpaste I have ever had! I told my family about this product and now they won't use any other toothpaste besides Davids. Thank you!
My teeth feel cleaner with Davids than with any other brand I've used. I love this toothpaste!